Romeo, Romeo....where for art thou Romeo ? Just a Dharma looking for her Greg
Hello,
I have been sober since September 15, 1999 and am trying to be a good person and live on spiritual principals. I love hanging out with my friends and helping other people when I can.
I HOPE SOMEDAY TO MEET A GOOD GUY WITH A GOOD HEART who genuinely like and accepts me with all my flaws and isn't afraid of what I have to offer him. I don't necessarily need to be married but I do hope to find someone to share my life with for an extended period of time who is social, fun to be around and Communicates. I want to know that when you walk out the door I have nothing to worry about and that freedom to you means happieness while we are together and not an opportunity to sneak around, when we are not. I work best with straight up people who desire the same. I hope to only bring out the best in someone someday and have a companionship full of passion, acceptance, love and fun. (I don't do threesomes or lesbo action) Sorry.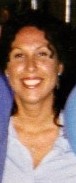 Tell me something good
This site is as ecclectic as its owner. I am a gemini and have a variety of interests. I love longhair, music, art, the ocean, traveling, camping, movies and being outdoors. Need to know more just ask. Currently I am very happy. Sober of mind and body, friend of Bill W., no drugs, no alcohol, trying to be a spiritual person, love coffee, live music and friends. Getting my life in order and doing the things I love.
Things I wouldn't tell someone because I would be afraid they wouldn't like me

I can be very bull headed and very hard on myself
Email Me!
Click here
LINKS
My old website